***7-23-2020***
The Hubbard Public Library is following Ohio Library Council recommendation of quarantining all items. Different library materials require different lengths of time in quarantine. To make sure that patrons and staff are safe, the library will be quarantining all items for five days. The library performs a back dated discharge, which means that in the system it will appear as if items had been returned five or more days prior. If your library account is blocked because of items in quarantine, please call the library and we will renew the items. 
Thank you for your understanding during this unpredictable time,
Hubbard Public Library Staff
***6-17-2020***
The Centers for Disease Control and Prevention (CDC) posted new considerations last week for events/gatherings and daily life. They highlighted the following considerations for the general public when visiting libraries:
Visiting a library - Choose digital materials or use curbside pick-up, when possible
Use curbside pickup or choose digital materials
Use online reservation and advance-order checkout systems, if possible.

Choose digital over print materials, if possible.

Request a curbside pick-up if available and use 

cloth face coverings

 during pick-up exchanges.
Clean hands when handling shared items or electronics
Wash your hands

 before and after exchanges.

Clean and disinfect

 electronics (laptops) and library materials in plastic containers (CDs, audio books) during returns and/or exchanges.

If allowed and available inside the library, use computer stations one person at a time. Ensure they are cleaned before use and use a disinfectant wipe on the mouse and keyboard.
***6-8-2020***
TAP/Click for the Frequently Asked Questions!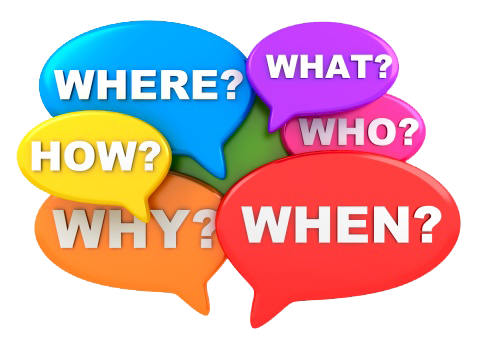 ***6-1-2020***
Back to the Books with HPL!
Wednesday, June 3, 2020
Thursday, June 4, 2020
Friday, June 5, 2020
Hubbard Public Library will offer core lending services through the DRIVE-UP WINDOW
Here's how it works:
Call 330-534-3512 ext. 2 between 9:00 AM – 4 PM

Request up to 15 books, CDs, or DVDs

Provide one valid library card number to check out all items*

Pick up your materials at the drive up window between Noon- 3:00 PM

*Limit of 15 items/household/day
Stay tuned for more service options beginning June 8, 2020!
***UPDATE as of 5-15-2020***
***UPDATE as of 4-3-2020 11:09 AM***
Due to Governor DeWine's extended Stay at Home order, Hubbard Public Library continues closure until further notice.  Due dates on materials have been extended.  Continue to enjoy digital resources and activities that are posted on Hubbard Public Library's Facebook page.
***UPDATE as of 4-2-2020 12:30PM ***
We've gone ahead and extended the due dates, available hold pickup dates, and suspended hold dates for all CLEVNET libraries until after May 1st. We can adjust those dates if anyone is planning to open sooner. Just let us know. Thanks.
************************************************************
***UPDATE as of 3-31-2020 4:47 PM***
Except Board meetings, all programs, events, and activities are cancelled through April 30, 2020.  Continue accessing digital resources through  the Library website, Reference phone and email, and the Library Facebook page. 
Information on public access to the April 13, 2020 Board meeting will be posted soon.
You may not see us, but Hubbard Public Library is still here for you!  We love our community "BEAR-Y" much!
************************************************************
***UPDATE as of 3-24-2020 4:02 PM***
Use "My List" As An Alternative to Placing Holds:
Although you cannot place holds at this time, we recommend that patrons use the "My List" feature in the public catalog.  This will allow you to keep track of items that you are interested in reading and once holds are able to be placed you will have a convenient list to refer to.
Expired Cards Extended:
If your library card recently expired or is expiring soon, it has automatically been extended for a year to ensure your access to online resources will not be interrupted.
***UPDATE as of 3-23-2020 11:30 AM***
Dear Valued Patrons:
Please see the following updates regarding materials that you may currently have borrowed from Hubbard Public Library:
 
Any of your library items due before April 6th have been extended beyond the 6th. 

If you have been notified of an available hold and were not able to get in to pick your materials, pickup dates have been extended beyond April 6th.
Outstanding unavailable holds for pickup at Hubbard Public Library will be suspended until after April 6th.

As of now, you are not able to place holds, but the option will re-enable once the library re-opens.
Expiration dates on library cards have been extended so patrons can continue to access remote resources such as Overdrive, databases and remote learning options.
 
************************************************************
***UPDATE as of 3-20-2020 10:00 AM***
Dear Patrons, 
We regret to report that we need to close to patrons and staff completely until further notice. 
The reference dept will answer calls to the best of their ability. 
All of the Digital Resources will be available to you through our site and we plan to update each block with more content. 
Stay safe,
Hubbard Library Staff
************************************************************
***UPDATE as of 3-19-2020 2:30 PM***
Dear Patrons,
At this time we are reducing our hours of operation. Starting Tomorrow, Thursday March 20th The Hubbard Public Library will open at 10AM and close at 5PM. Saturday will have the same hours.The new schedule will look like the following:
Monday- 10AM-6PM
Tuesday- 10AM-6PM
Wednesday- 10AM-6PM
Thursday-10AM-6PM
Friday-10AM-5PM
Saturday- 10AM-5PM
Sunday- Closed
We will continue to provide the same limited services to our patrons as long as we possibly can.
Thank you for your kindness and understanding through this tough time
**************************************************************
Due to the COVID-19 outbreak, the Hubbard Public Library closed at Noon on Saturday, March 14th.
The library will reopen at Noon on Monday, March 16th with limited services. The library building will be closed to the public; however, the library's drive thru window will be accessible to pick up holds, pay fines, and ask reference questions. Staffing will be maintained and we will do our best to keep our normal operating hours for as long as possible.
As always, our website is available for digital resources.  The outdoor book return is accessible.   You can also call the library at 330-534-3512 x 2 with any questions.